This weekend's Logos Black Friday sale is full of great resources for students of God's Word. 
Everyday Christians, small group leaders, and church staff alike can find unbelievable discounts on a variety of interesting books and courses, including these favorites: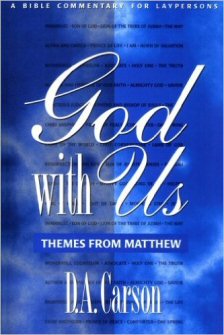 In God with Us: Themes from Matthew, you can see why D. A. Carson is one of the most thoughtful, readable theologians. This short book is an overview of Matthew that takes you chapter by chapter through the Gospel and helps you observe the book's big picture and overarching themes. 
With study questions at the end of each chapter, God with Us can help you engage more deeply with God's Word and apply it to your life.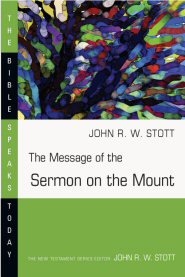 It's easy to read the Sermon on the Mount (Matt 5–7) as Jesus' list of to-dos and miss the significance of what he was teaching about life in God's kingdom. In this immensely accessible commentary from John Stott, you can explore Jesus' teaching on topics such as prayer, marriage and divorce, anger, and much more—all from a gospel-informed perspective. Whether you're new to commentaries or want a fresh perspective on an often-preached passage, you can find rich teaching in these pages.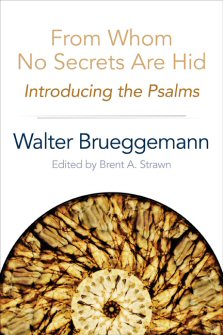 Walter Brueggemann has spent decades studying the Psalms, and this book is a prime example of how the Psalms formed his faith, theology, and ecclesiology. In the preface, Brueggeman writes:
"This book is not an ambitious one, and it is not meant to be. I intend it as an invitation to growth in faith, which may be useful to serious persons of faith. I hope it will lead some to a deeper sense of worship in churches that read, sing, or chant the Psalms; and I hope it will aid and abet those who practice serious evangelical spirituality. My long-term hope, beyond that, is that it may lead common church practice to greatly expand the repertoire of Psalms that are utilized in worship."
Learn about the range of emotions displayed in the Psalms in From Whom No Secrets Are Hid—an excellent resource to help you study the Psalms on your own.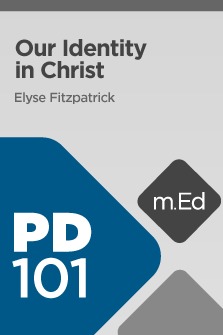 This popular Mobile Ed course by Elyse Fitzpatrick aims to help us refocus on who we are in Christ and to live like we believe it. It's easy to believe lies about our identity, such as, "I am what I do," or "I am what I have," but Fitzpatrick calls us back to the truth: "I am loved by God and found in Christ." These gospel truths have the power to change us if we'll only listen.
Save up to 90% on these and many more Logos Black Friday deals—but hurry, these deals end Sunday, December 1, at 11:59 p.m. (PST).