These deals are so good, they won't stay around long! Add these new favorites to your library before the bargains disappear, or view all of this week's deals.
***
Start with Prayer: 250 Prayers for Hope and Strength
Pairing Scripture with thoughtful prayers, Start with Prayer by Max Lucado is a special collection of 250 prayers to help Christians develop the strength and hope to turn to prayer first in any situation.
$9.99  $1.99
Read more
Blue Like Jazz: Nonreligious Thoughts on Christian Spirituality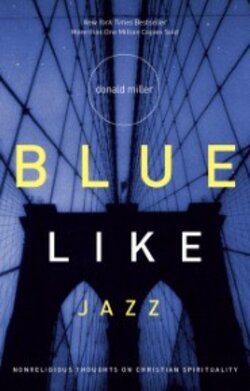 In this intimate, soul-searching account, Donald Miller describes his remarkable journey to a culturally relevant, infinitely loving God. Blue Like Jazz is an original perspective on life, love, and redemption.
$6.49  $2.99
Read more
The Next Right Thing: A Simple, Soulful Practice for Making Life Decisions
Emily P. Freeman offers a fresh way of practicing familiar but often forgotten advice: do the next right thing. With this simple, soulful practice, it's possible to clear the decision-making chaos, quiet the fear of choosing wrong, and find the courage to decide without regret or second-guessing.
$21.99  $1.99
Read more
Unlocking the Prophetic Mysteries of Israel: 7 Keys to Understanding Israel's Role in the End-Times
Jonathan Bernis, host of Jewish Voice With Jonathan Bernis, explores questions such as "What crucial role does Israel play in the last days?" and "What profound promise did God make to Abraham that applies to you today?"
$16.99  $2.99
Read more
***
Come back each week for a fresh batch of massively discounted books that explore God's Word and the Christian life. For even more savings, check out our other books on sale!