These deals are so good, they won't stay around long! Add these new favorites to your library before the bargains disappear, or view all of this week's deals.
***
Delights and Disciplines of Bible Study: A Guidebook for Studying God's Word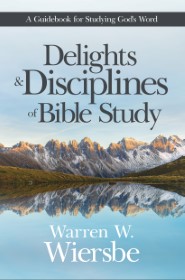 Dr. Warren Wiersbe shares his delight in God's Word in this comprehensive, highly accessible guide to biblical interpretation and application. Delights and Disciplines of Bible Study offers insight into the history, meaning, and context of the entire Bible.
$16.99 $1.99
Read more


A Place of Healing: Wrestling with the Mysteries of Suffering, Pain, and God's Sovereignty
Whether readers are enduring physical pain, financial loss, or relational grief, Joni Eareckson Tada invites them to process their suffering with her. Together, they will navigate the distance between God's magnificent yes and heartbreaking no—and find new hope for thriving in between.

$17.99 $0.99
Read more
The Lord's Prayer
Jeff Lucas takes time to work through this "model of prayer" in depth, giving plenty to reflect and act upon personally, and to pray for globally. He looks at the topic of prayer itself and stresses that this is the community prayer: for Christians as a body, not just as individuals.

$2.99 $0.99
Read more
365 Moments of Peace for a Woman's Heart: Reflections on God's Gifts of Love, Hope, and Comfort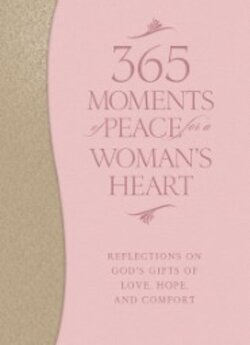 This devotional offers inspiring Psalms and meditations to calm and comfort. These pages lead women to rest in the loving presence of God, find a haven from the pressures of daily life, and learn that God's perfect peace can be theirs in the midst of any circumstance.
$17.99 $0.99
Read more
Building Love Together in Blended Families: The 5 Love Languages and Becoming Stepfamily Smart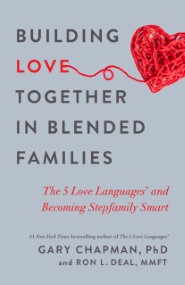 Gary Chapman and national expert on stepfamilies Ron Deal join together teach how the five love languages can help blended families. Readers will learn about the unique dynamics of stepfamilies, how to overcome fear and trust issues in marriage, and more.

$11.99 $3.99
Read more


Holding on to Love After You've Lost a Baby: The 5 Love Languages® for Grieving Parents
Candy McVicar, a grieving mom who leads a ministry for grieving parents, and Gary Chapman team up to help couples facing the unimaginable. They teach how to cope with the complex feelings that come with the grief process, understand a spouse's unique grieving needs and provide support, and use the five love languages through grief.

$11.99 $3.99
Read more
Keeping Love Alive as Memories Fade: The 5 Love Languages and the Alzheimer's Journey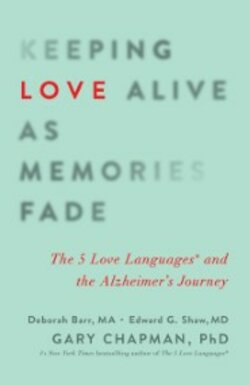 This collaborative work between a healthcare professional, caregiver, and relationship expert provides an overview of the love languages and Alzheimer's disease, correlates the love languages with the developments of the stages of AD, and more to provide gentle, focused help for those feeling overwhelmed by AD's relational toll.

$11.99 $3.99
Read more
***
Come back each week for a fresh batch of massively discounted books that explore God's Word and the Christian life. For even more savings, check out our other books on sale!