Get the Craig L. Blomberg Collection
New Testament specialist Craig Blomberg presents a sturdy shelf of works from Baker Academic and Brazos Press. In this collection, you'll get a variety of theological, exegetical, and hermeneutical resources that center on the Bible's timeless sufficiency and divine inspiration. Get the most out of your New Testament studies, whether you preach the New Testament's message for conversion or teach the New Testament for the next generation of disciples.
Add the Baker Academic Craig L. Blomberg Collection to your library.

Master discourse analysis with Dr. Runge
In his discourse analysis courses, Dr. Runge explains linguistic devices—the building blocks of discourse analysis—and how understanding these devices can help us better understand the New Testament writers' intentions. You'll learn how to recognize these devices in the text, what they contribute to your exegesis, and how they can sharpen your exposition of the text. You'll then put these methods into practice with Dr. Runge's help as he guides you through Philippians.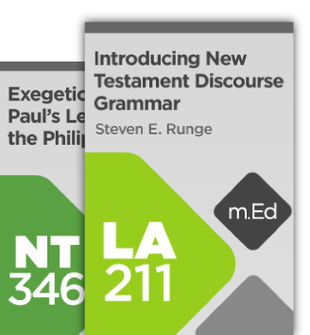 Preorder Mobile Ed: Discourse Analysis Bundle.
Get the Hermeneia and Continental Commentaries
The Hermeneia series is designed to be a critical and historical commentary to the Bible without arbitrary limits in size or scope. It will utilize the full range of philological and historical tools, including textual criticism (often slighted in modern commentaries), the methods of the history of tradition (including genre and prosodic analysis), and the history of religion. Great for the serious student of the Bible, it will make full use of ancient Semitic and classical languages; at the same time, English translations of all comparative materials—Greek, Latin, Canaanite, or Akkadian—will be supplied alongside the citation of the source in its original language. Insofar as possible, the aim is to provide the student or scholar with full critical discussion of each problem of interpretation and with the primary data upon which the discussion is based.
The editors of Hermeneia impose no systematic-theological perspective upon the series (directly, or indirectly by selection of authors). It is expected that authors will struggle to lay bare the ancient meaning of a biblical work or pericope. In this way the text's human relevance should become transparent, as is always the case in competent historical discourse. However, the series eschews for itself homiletical translation of the Bible.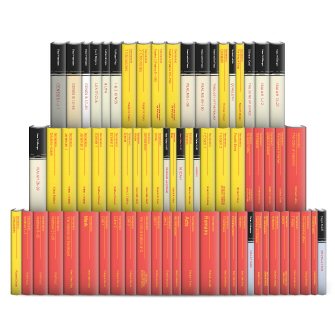 Add Hermeneia and Continental Commentaries to your library!