These deals are so good, they won't stay around long! Add new favorites to your library before the bargains disappear. Or view all of this week's deals.
***
Healing Racial Trauma: The Road to Resilience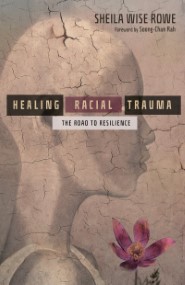 As a child, Sheila Wise Rowe was bused across town to a majority white school, where she experienced the racist lie that one group is superior to all others. This lie continues to be perpetuated today by the action or inaction of the government, media, viral videos, and churches. In this 2021 Christianity Today Book Award winner, Rowe exposes the symptoms of racial trauma to lead readers to a place of freedom from the past and new life for the future.
$16.99  $4.99
Read more
Rethinking Incarceration: Advocating for Justice That Restores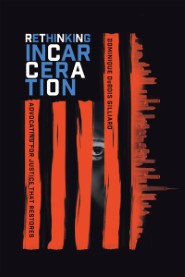 The United States has more people locked up in jails, prisons, and detention centers than any other country in world history. Dominique Gilliard's 2018 IVP Readers' Choice Award explores the history and foundation of mass incarceration and examines Christianity's role in its evolution and expansion. He shows how Christians can pursue justice that restores and reconciles, offers creative solutions, highlights innovative interventions, and presents ideas for participating in fixing this broken system.
$17.99  $4.99
Read more
Beyond Racial Gridlock: Embracing Mutual Responsibility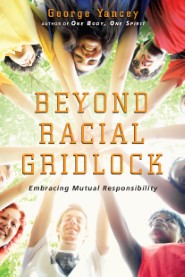 Christians have struggled with racial issues for centuries and often inadvertently contribute to the problem. In Beyond Racial Gridlock, sociologist George Yancey surveys a range of approaches to racial healing that Christians have used and offers a new model for moving forward. His vision offers hope that people of all races can walk together on a shared path—not as adversaries but as partners.
$19.99  $4.99
Read more
Live Intimately: Lessons from the Upper Room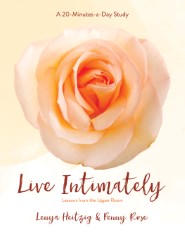 In the Live Intimately: Lessons from the Upper Room Bible study by authors Lenya Heitzig and Penny Pierce Rose, you will come to a deeper understanding of the truths of the Bible and develop a deeper intimacy with God by contemplating Jesus' final words to his disciples mere hours before his death.
$18.99  $0.99
Read more
***
Come back each Tuesday for a fresh batch of massively discounted books that explore God's Word and the Christian life. For even more savings, check out our sale page!