These deals are so good, they won't stay around long! Add new favorites to your library before the bargains disappear.
***
Dirt: Growing Strong Roots in What Makes the Broken Beautiful
Growing up in a single-wide trailer—where it rained just as hard inside as out, and the smell of mildew hung thick in the air—Mary has known what it is to feel broken and disqualified. And yet that very struggle became the redemption song God used to write a life she never dreamed of. Mixed with warmth and wit, Dirt is a story of healing and how God does his best work in the muddy, messy, and broken.
$22.99 $1.99
Read more
The Mister Rogers Effect: 7 Secrets to Bringing Out the Best in Yourself and Others from America's Beloved Neighbor
For three decades, Mister Rogers' presence was a healing balm to children of all ages. In this uplifting and informative book, Dr. Anita Knight Kuhnley shows us how to use the transformative psychological principles that Mister Rogers masterfully employed—like listening for discovery, validating feelings, expressing gratitude, and more—to make a difference in our own neighborhoods.
$16.99 $1.99
Read more
52 Weeks Through the Psalms: A One-Year Journey of Prayer and Praise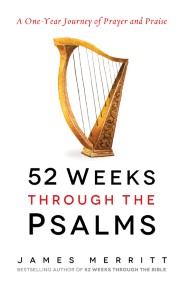 Enrich your relationship with God as you find new reasons and ways to come before him in prayer and praise with this insightful and inspiring journey through select portions of the Psalms. You'll gain new levels of understanding about God's provision and power, trust in his faithful and approachable presence, and growth in your soul's joyful response to God.
$9.99 $1.99
Read more
Emptied: Experiencing the Fullness of a Poured-Out Marriage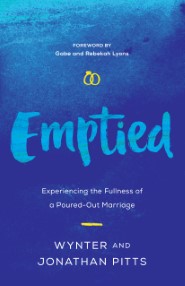 Many couples enter marriage with high expectations until the reality of married life sets in. In Emptied, Jonathan and Wynter Pitts take an honest look at lessons they learned as they navigated the ups and downs of early marriage while raising four daughters. Together they share how it's not until you are emptied of self-focused motivations that God can pour into you new life—and provide the marriage and satisfying relationship you long for.
$14.99 $2.99
Read more
***
Come back each Tuesday for a fresh batch of massively discounted books that explore God's Word and the Christian life. For even more savings, check out our sale page!