These deals are so good, they won't stay around long! Add new favorites to your library before the bargains disappear.
***
Compassion ( & ) Conviction: The AND Campaign's Guide to Faithful Civic Engagement
Too often, political questions are framed in impossible ways for the faithful Christian: we're forced to choose between social justice and biblical values, between supporting women and opposing abortion. Compassion (&) Conviction challenges believers to see our civic engagement as a way to obey Christ's call to love our neighbor—and engage the political process with both love and truth, compassion and conviction.
$21.99  $12.09
Read more
Roadmap to Reconciliation 2.0: Moving Communities into Unity, Wholeness and Justice
We can see the injustice and inequality in our lives and the world and are ready to rise up. But how, exactly, does one reconcile? Based on her extensive consulting experience with churches, colleges, and organizations, Rev. Dr. Brenda Salter McNeil has created a roadmap to show us the way, guiding readers through common topics of discussion and past the bumpy social terrain and political boundaries that will arise.
$19.99  $10.99
Read more
The Beautiful Community: Unity, Diversity, and the Church at Its Best
Our world has been torn asunder by racial, ethnic, and ideological differences seen in our politics, felt in our families, and ingrained in our theology. Sadly, the church has often reinforced these ethnic and racial divides. In The Beautiful Community, pastor and theologian Irwyn Ince boldly unpacks the reasons for our divisions while gently guiding us toward our true hope for wholeness and reconciliation.
$15.99  $8.79
Read more
Disunity in Christ: Uncovering the Hidden Forces that Keep Us Apart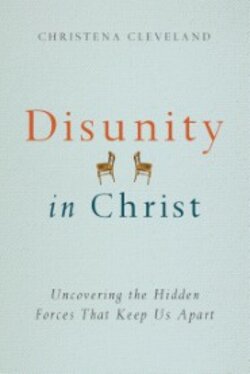 Despite Jesus' prayer that all Christians "be one," divisions have been epidemic in the body of Christ from the beginning to the present day. In her award-winning book Disunity in Christ, author Christina Cleveland brings to bear the latest studies and research on the unseen dynamics at work that tend to separate us from others with real insight for ministry leaders who have attempted to build bridges across boundaries.
$17.99  $9.89
Read more
***
Come back each Tuesday for a fresh batch of massively discounted books that explore God's Word and the Christian life. For even more savings, check out our sale page!