These deals are so good, they won't stay around long! Add new favorites to your library before the bargains disappear.
***
A Passionate Calling: Recapturing Preaching That Enriches the Spirit and Moves the Heart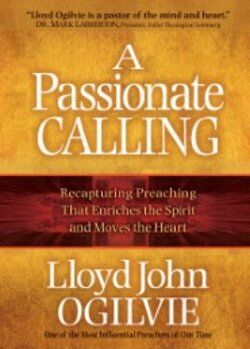 In A Passionate Calling, former US Senate chaplain and longtime pastor of Hollywood Presbyterian Church Lloyd John Ogilvie offers tips for giving sermons that draw people to the truth of God's Word and then send them into the world in the power of Jesus Christ. You'll reignite your passion for good preaching and renew your commitment to developing sermons that work to stimulate, encourage, and motivate your hearers to follow God.

$19.99 $2.99
Read more
War Room: Prayer Is a Powerful Weapon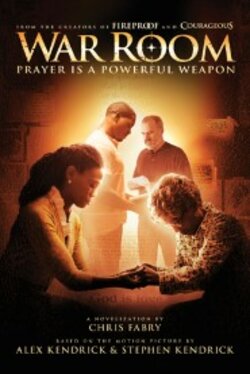 Real estate agent Elizabeth Jordan is discontent with her life and marriage until she visits Clara Williams, an elderly widow who needs to sell her house. Elizabeth is amused—and uncomfortable—when Clara starts asking questions about her marriage and her faith. But what intrigues Elizabeth the most is Clara's prayer room. As tensions escalate in Elizabeth's marriage, she decides to take Clara's advice to heart and start fighting for her family and their future by putting them in God's hands.
$15.99 $1.99
Read more
Growing Kingdom Wisdom: The Essential Qualities of a Mature Christian Leader
The more responsibilities you take on, the more critical wisdom becomes. And yet wisdom seems ever more elusive in a world where short-term successes shape values. Kingdom wisdom—the kind Solomon and other wise leaders in the Bible sought and celebrated—is mapped out in this book, which will set you on a course for real impact in the lives of those you lead and mentor.
$17.99 $3.99
Read more
Keep Christianity Weird: Embracing the Discipline of Being Different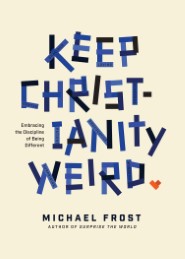 The hallmark of the Christian faith is that it sees the world differently than the world sees itself. Yet many Christians have become comfortable letting the world mold them instead of being set apart by God, and many churches have traded their biblical roots for complacent conventionality. Keep Christianity Weird is a call to return to the unsafe roots of our faith and live a life truly set free by Christ.
$7.99 $1.99
Read more
***
Come back each Tuesday for a fresh batch of massively discounted books that explore God's Word and the Christian life. For even more savings, check out our sale page!