Faithlife Live is our live, cross-denominational show that features in-depth conversations with key ministry leaders on deep, theological topics.
In this inaugural episode, Scott Lindsey chats with Dr. Mark Ward about which Bible translation is best.
Check back each Monday for a new webinar, or head to faithlife.com/live to see all past guests.
Learn more about Bible translations from Mark Ward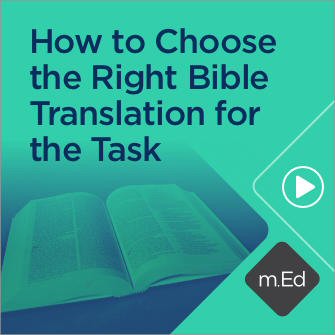 Which Bible translation is the best? Christians love to argue about this. But it's always the wrong question because it's incomplete. We should ask, "Which Bible translation is best for a given purpose?" Which translations are best for close study, for evangelism, for preaching, for reading big chunks quickly?
This brief course by Dr. Mark Ward teaches students how to choose the right translation for the right task.
Get How to Choose the Right Bible Translation for the Task (0.75 hour course) now.
Study the history of Bible translation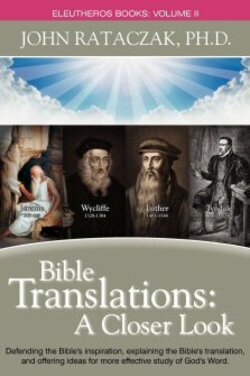 In Bible Translations: A Closer Look, author John Rataczak takes readers through the history of Bible translation and provides insight into the challenges and methods of such a process. In addition, Rataczak introduces various tools for effective Bible study.
Get Bible Translations: A Closer Look.
Save up to 40% this month only
Right now, save on resources to help you study the Ten Commandments, St. Augustine, and more. Enjoy works from D. L. Moody, N. T. Wright, and D. A. Carson—all available at outstanding savings. Here are just some of the highlights included in this month's sale:
Save 40%

: Mobile Ed: CH307 Augustine of Hippo: Context and Influence (2 hour course)

Save 30%

:

To Be a Christian: An Anglican Catechism

Save 20%

:

Worldviews and the Problem of Evil: A Comparative Approach

Save 30%

:

Ruth Background and Commentary Collection

(6 vols.)

Save 30%

:

Paul and the Law: Keeping the Commandments of God

(New Studies in Biblical Theology)
There's plenty more to discover, so check out everything on sale—and save up to 40%.