Dr. John Schwandt shares about the nature and benefits of his interactive Greek alphabet course (0:10), and then, a tip on how to show Scripture onscreen in the middle of a church service (3:35).
Study Greek with Dr. John Schwandt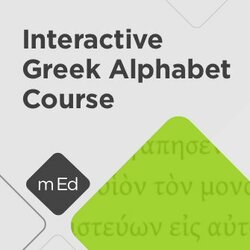 For serious theological study, you need to be able to recognize the original words of the New Testament since they regularly appear in commentaries and lexicons. This course will make you feel at ease when you encounter such references by teaching you the Greek alphabet and showing you how to pronounce whole words. In Dr. Schwandt's course, you'll learn to:
Recite the Greek alphabet
Distinguish Greek vowels and the various types of consonants
Understand how diacritical marks affect pronunciation
Pronounce Greek words
Read Greek passages aloud
Begin learning Greek vocabulary words
Reference various Greek pronunciation systems
Get the Mobile Ed course Interactive Greek Alphabet.
Get The Cross Before Me—free this month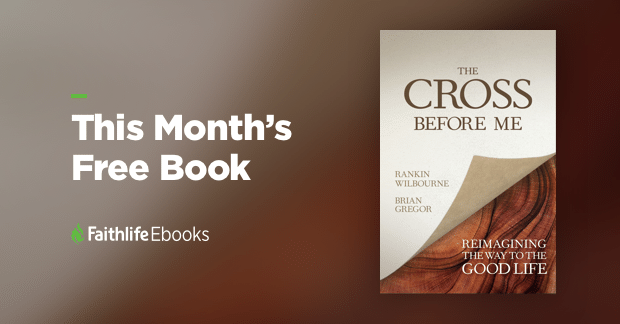 Rankin Wilbourne's first book answered universal questions so engagingly, people took notice: Desiring God ministry named it one of the top books of 2016, and Wilbourne won a Christian Book Award for new author. 
Wilbourne's next release tackles something just as universal—how to be happy—and it's free this month. Miles of books have been penned on the subject, but this one is different. It's Christ-centered. Cross-centered. It answers "What does the cross have to tell us about the art of living a fully human life?" 
Learn how to live fully. Get The Cross Before Me: Reimagining the Way to the Good Life today. 
Add Wilbourne's award-winning first book, too—Union with Christ: The Way to Know and Enjoy God—for just $4.99 (regularly $19.99).