Dr. Steve Runge teaches about delay in the Bible (0:10), and Todd Bishop shows how to use the Psalms Explorer tool in Logos (2:15).
Keep learning how language works with Dr. Runge
Our understanding of the Greek New Testament is based almost entirely on English translations, but how would our understanding of the Greek text change if we read it for what it is—as Greek?
With the Lexham Discourse Greek New Testament Datasets, we can now get behind the words of the New Testament writers and discover the particular linguistic tasks that inform translation and interpretation.
The Lexham Discourse Greek New Testament Datasets identify discourse markers and performs complex discourse analysis of the entire New Testament quickly, easily, and accurately, which makes them one of the most advanced tools for studying the Greek text of the New Testament.
Get Lexham Discourse Greek New Testament Datasets today!
With the interactive Psalms Explorer, you can quickly find the answers you need by filtering the Psalms by genre, structure, author, and theme. See every lament written by Asaph about God's power, filter all of the Psalms written by David to expose patterns and themes, and reveal the poetic structure of the Psalms.
Psalms Explorer is available in Logos 8 Gold base packages and above.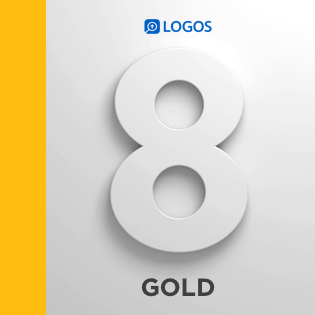 Explore packages with this feature.
Save up to 50% during June's Monthly Sale
This month only, save on resources that help you to study the Holy Spirit, original languages, and more. Enjoy outstanding works from Craig Keener, Abraham Kuyper, and Gordon Fee available at equally outstanding savings. Here are just some of the highlights included in this month's sale:
Save 43%

: Mobile Ed: Learn to Use Biblical Greek and Hebrew (2 courses)

Save 20%

:

The Care of Souls: Cultivating a Pastor's Heart

(

Christianity Today

award winner)

Save 30%

:

Introducing Biblical Hermeneutics: A Comprehensive Framework for Hearing God in Scripture

Save 30%

:

The IVP Bible Background Commentary: New Testament, 2nd ed.

Save 30%

:

A Shorter Guide to the Holy Spirit: Bible, Doctrine, Experience
There's plenty more to discover, so check out everything on sale—and save up to 50%.