In this Faithlife Live webinar, Sean McDowell discusses whether Christians can present a compelling biblical sexual ethic amid such a confused culture. Sean says yes—but only by looking to Jesus.
Sean is an associate professor in the Christian Apologetics program at Talbot School of Theology, Biola University. He's a gifted communicator with a passion for equipping the church—particularly young people—to make the case for the Christian faith. He connects with audiences in a tangible way through humor and stories while imparting hard evidence and logical support for viewing all areas of life through a biblical worldview.
Check back each Monday for a new webinar, or head to faithlife.com/live to see all past guests.
Learn more from Sean McDowell
Take the course: A Biblical Response to Homosexuality
Be better prepared to respond truthfully and graciously to the topic of homosexuality and to those who are a part of the LGBT community. In A Biblical Response to Homosexuality, Sean McDowell examines some of the preliminary issues, such as:
whether or not homosexuality is a gospel issue
whether or not homosexuality is the unforgivable sin
why many people have adopted the revisionist view of homosexuality
You'll gain profound insight and practical advice while applying biblical evidence to common objections to pertinent passages in Genesis, Romans, and 1 Corinthians.
Get A Biblical Response to Homosexuality now.
Dig deeper into apologetics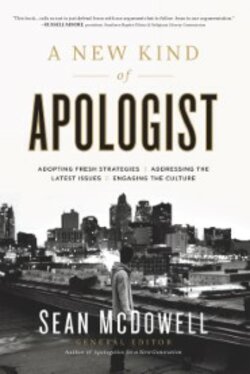 A New Kind of Apologist, edited by Sean McDowell and with contributions from more than 20 leading apologists, is the go-to resource for effectively defending the Christian faith in our changing culture.
This relevant resource addresses the latest issues, including:
Connecting apologetics to the heart
Teaching apologetics to the next generation
Apologetics in our sexually broken culture
Apologetics and Islam
Apologetics and religious freedom
And more
Sean adopts fresh strategies for reaching those who are outside the church with the truth of the gospel.
Get A New Kind of Apologist now.
Get the Ancient Christian Commentary on Mark—free!
Mark is by far one of the most overlooked Gospels because of its short, brief, and to-the-point nature. Despite it getting less attention than the other Gospels, Mark is still an essential piece of the Scriptures and the only place you will find Jesus healing the man in Tyre and Bethsaida.
Right now, you can get the ACCS volume on Mark completely free. The ACCS brings together the thoughts and insights of early Christians like Augustine, Clement, and Cyril. These ancient Christians provide unique perspectives that help us to better understand the gospel message today.
Don't miss your chance to get this volume free—plus the volumes on James, 1–2 Peter, 1–3 John, and Jude for a fraction of the normal price. You can also save on some volumes from the Reformed Commentary on Scripture.