A Bible professor explains how he uses Logos Bible Software (0:10), and Dr. Michael Heiser takes a close look at what it means to be made in the image of God (2:05).
Dive into New Testament exegesis with Dr. Naselli's Mobile Ed course
When people interpret the Bible, even though they may have the best motives in the world, they can still read their ideas into the Bible rather than draw out what the author originally intended to mean. Don't miss the whole point of exegesis. It's to know and worship God.
Dr. Naselli will help you exegete the New Testament texts in a way that spreads a passion for the supremacy of God in all things for the joy of all peoples through Jesus Christ by exploring the concepts of genre, theology, translation, and much more. Exegesis and theology are thrilling because they help you know and worship God, and only God satisfies.
Get Dr. Naselli's course today.
Explore the unseen realm of the Bible
The Unseen Realm presents the fruit of Dr. Heiser's fifteen years of research into what the Bible really says about the unseen world of the supernatural. His goal is to help readers view the biblical text unfiltered by tradition or theological presuppositions. "People shouldn't be protected from the Bible," Dr. Heiser says. But theological systems often do just that, by "explaining away" difficult or troublesome passages of Scripture because their literal meaning doesn't fit into our tidy systems.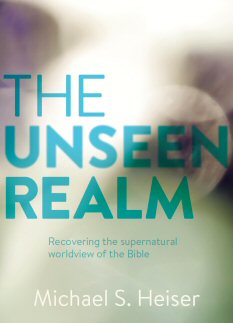 Get The Cross before Me—free this month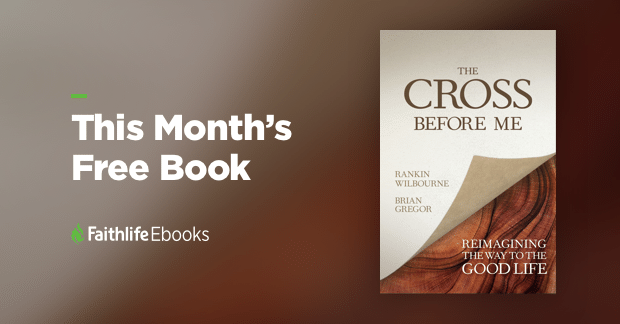 Rankin Wilbourne's first book answered universal questions so engagingly, people took notice: Desiring God ministry named it one of the top books of 2016, and Wilbourne won a Christian Book Award for new author. 
Wilbourne's next release tackles something just as universal—how to be happy—and it's free this month. Miles of books have been penned on the subject, but this one is different. It's Christ-centered. Cross-centered. It answers "What does the cross have to tell us about the art of living a fully human life?" 
Learn how to live fully. Get The Cross Before Me: Reimagining the Way to the Good Life today. 
Add Wilbourne's award-winning first book, too—Union with Christ: The Way to Know and Enjoy God—for just $4.99 (regularly $19.99).