In this Faithlife Live webinar, hear from Dr. Gary Habermas about a topic that has amazed, delighted, and bewildered Christians for centuries—the resurrection of Christ—along with an exploration of death and near-death experiences.
Dr. Habermas is a distinguished research professor and chair of the Department of Philosophy and Theology at Liberty University in Lynchburg, Virginia. He is the author, coauthor, or editor of more than 25 books.
Check back each Monday for a new webinar, or head to faithlife.com/live to see all past guests.
Learn more about the resurrection with Dr. Habermas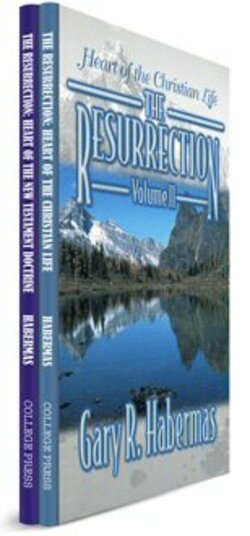 What would Christianity be without the magnitude and certainty of the resurrection? Nothing but another religion. In this two-volume College Press Resurrection Collection, you'll join world-renowned author and apologist Gary Habermas on an enlightening study of the implications of Christ's resurrection in your daily life.
Take a course on the resurrection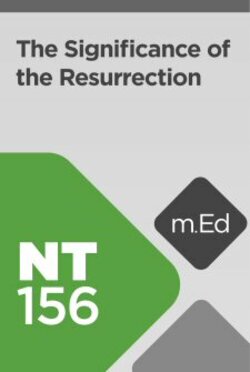 In The Significance of the Resurrection (2 hour course), Jesus' death and resurrection are presented by a team of respected Christian theologians, including Douglas J. Moo, Ben Witherington, Elyse Fitzpatrick, Darrell L. Bock, and Michael W. Goheen. These instructors have written multiple contemporary studies on this historical event and its significance for the Christian, and students will be able to gain the clearest insight with their guidance. Under these instructors, you will discover new perspectives on the texts that are perennially used as sources of discussion on Jesus' sacrifice and his defeat of sin.
Get the Ancient Christian Commentary on Mark, free!
Mark is by far one of the most overlooked Gospels because of its short, brief, and to-the-point nature. Despite it getting less attention than the other Gospels, Mark is still an essential piece of the Scriptures and the only place you will find Jesus healing the man in Tyre and Bethsaida.
Right now, you can get the ACCS volume on Mark completely free. The ACCS brings together the thoughts and insights of early Christians like Augustine, Clement, and Cyril. These ancient Christians provide unique perspectives that help us to better understand the gospel message today.
Don't miss your chance to get this volume free—plus the volumes on James, 1–2 Peter, 1–3 John, and Jude for a fraction of the normal price. You can also save on some volumes from the Reformed Commentary on Scripture.