Faithlife Ebooks Weekly Deals are so good, they won't stay around long! Add new favorites to your library before the bargains disappear.
***
Exponential Groups: Unleashing Your Church's Potential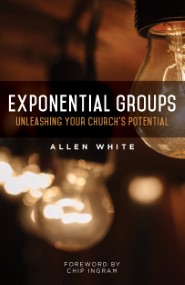 In Exponential Groups, you'll learn how to connect "unconnected" members, recruit and coach group leaders for a sustainable group structure, understand how to maintain current discipleship strategies, and implement new strategies without alienating members or derailing current systems. You'll come away with the fundamentals you need to ensure ongoing small group success.
$9.95  $2.99
Read more
Relaxing with God: The Neglected Spiritual Discipline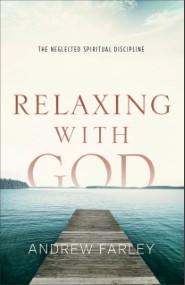 Why are so many Christians feeling weighed down and burned out? The simple answer is that they are being told from many pulpits across the country what they "should be" doing for God.
Bestselling author Andrew Farley calls this for what it is—works-based religion—and then shares biblical wisdom on the neglected art of resting in Christ. 
$15.99  $0.99
Read more
Roadmap to Reconciliation: Moving Communities into Unity, Wholeness and Justice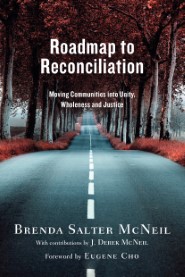 With increasing injustice and inequality in the world, reconciliation can seem impossible. Rev. Dr. Brenda Salter McNeil gives readers a clear sense of direction. You'll be encouraged to face the realities here at home but also embrace the stories of people around the world. Reflection questions and exercises at the end of each chapter will help you take the next step into unity, wholeness, and justice. 
$17.99  $4.99
Read more
Dream with Me: Race, Love, and the Struggle We Must Win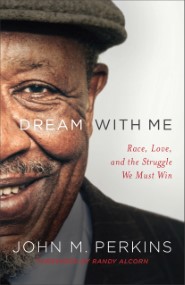 Recent surveys and studies show race relations in the United States are the worst they've been since the 1990s. For many, the dream of true equality has dissolved into a reality of prejudice, fear, and violence as a way of life. Dream with Me is John M. Perkins' look back at a life devoted to seeking justice for all God's people, as well as a look forward to what he sees as a potentially historic breakthrough for people of every race.
$15.99  $0.99
Read more
***
Come back each Tuesday for a fresh batch of massively discounted books that explore God's Word and the Christian life. For even more savings, check out our sale page!