Today, you can get our best deals all day and every hour!
Here's a sampling of how you can save . . .
All-day deals
So many deals are happening now in the Logos Cyber Monday sale. Here are just three highlights of significant savings:
1. Mobile Education courses
Snag three Mobile Education courses for under $45:
Introducing Covenantal Apologetics II: Applications (5 hours)

Critical Issues in Dispensationalism (6 hours)

Christology: Prominent Titles for Jesus (2 hours)
Plus, choose from four more Mobile Education courses just $39.99 each—82% off!
2. Jonathan Edwards
For just over $11, you can pick up Edwards on the Christian Life: Alive to the Beauty of God, an accessible volume that inspires readers to embrace Edwards' magnificent vision of what it means to be a Christian. Pair it with Baker Academic Studies in Jonathan Edwards (2 vols.) for 35% off, and gain insights into Edwards' vision, theology, and influence.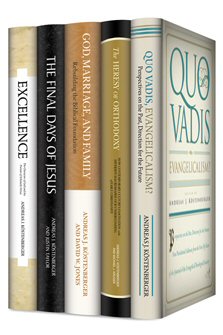 You can also get Crossway's Andreas J. Köstenberger Collection (5 vols.) for 35% off. It brings together the research of several influential evangelical scholars. You'll find resources that equip you to engage in serious theological discussion on issues ranging from marriage and family to Bart Ehrman's attacks on orthodox Christianity.
See what else is on sale all day.
Hourly Deals 6:00 a.m.–6:00 p.m. (PST)
There's as much variety in our hourly deals as there was on the Thanksgiving table! Nurture your biblical research, feast on application, and relish theological resources that help you savor the Bible.
Here's a glimpse of the deals coming your way today. Each is only on sale for an hour—you'll want to come back every hour so you don't miss a steal of a deal!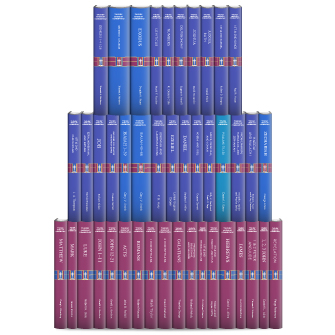 "The New American Commentary is a user-friendly tool for advanced Bible study, which fills an important need for pastors, students, and laity alike. It is an exciting combination of exegetical insight and written to be read. An important new resource for serious students of the Bible, The New American Commentary belongs on every pastor's shelf and in every church library."
— David E. Aune, Walter Professor of New Testament and Christian Origins, University of Notre Dame
Logos user Ben P. says, "This has to be my favorite pastoral/applicational commentary available. Wright takes complicated theological matters and boils them down in a way any layperson can understand. He is relatable, relevant, and yet does not abandon the real gravity of the gospel message throughout the New Testament."

This highly-rated commentary is ideal for personal Bible study, small groups, classes, and sermon preparation.
Written by the team that produced the Life Application Bible, this commentary series is designed to be exegetically accurate, theologically sound, and intensely practical.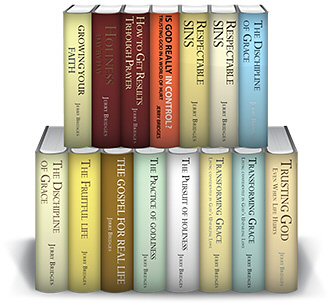 Explore Jerry Bridges' Bible-focused works to discover insight on topics including holiness, prayer, sin, grace, trust, and God's love.
Through chapter overviews, discussion questions, Scripture relevant to the reading, and quotes from Christian leaders and theologians, you can begin to grasp and apply new biblical truths.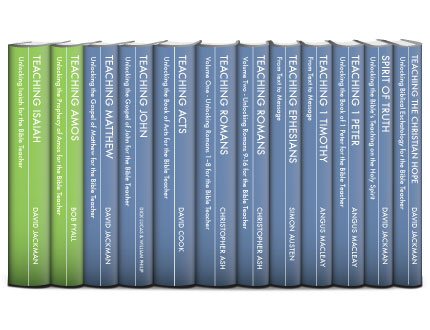 John Woodhouse, principal at Moore College, says this of the Teaching the Bible Series: "It is like having the guidance of an experienced coach in the wonderful work of rightly handling the word of truth."
You'll find it:
Combines commentary-style exegesis with direction on preaching

Assists Bible teachers of all kinds in teaching the Bible effectively

Includes study questions and other tools for teaching
Make the most of Cyber Monday—shop these jaw-dropping deals, and save while you still can!