Here are this week's top deals, brought to you by Faithlife Ebooks. For more deals, visit our sale page or get our Free Book of the Month. Some of these deals are only good for a few days, so act fast to get these books at the sale price!*
The New Parish: How Neighborhood Churches Are Transforming Mission, Discipleship, and Community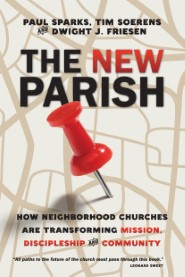 The concept of a parish is as old as Paul's letters to the various communities of the ancient Church. The New Parish considers what it would look like if God's reign were more fully realized in your neighborhood and offers a vision for a Christian community that honors "place" in an age of dislocation and disengagement.
$16.99  $2.99
Read more
Community Is Messy: The Perils and Promise of Small Group Ministry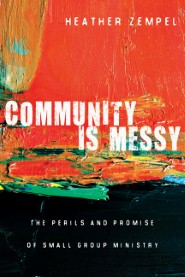 Drawing from her background as an environmental engineer, Heather Zempel assesses the perils and possibilities inherent in small groups and other environments for Christian community. Community Is Messy helps leaders begin to see the inherent "mess" of such gatherings as raw material for arriving at something beautiful.
$15.99  $2.99
Read more
Crafting a Rule of Life: An Invitation to the Well-Ordered Way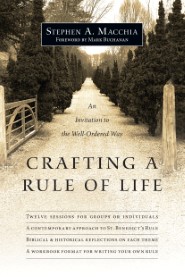 In this workbook, Stephen A. Macchia looks to St. Benedict as a guide for discovering your own rule of life in community. It's a process that takes time and concerted effort, a commitment to listen to God and discern what he wants you to be and do for his glory. Through basic disciplines like prayer and reflection in a small group context, you'll be guided in a journey toward Christlikeness. 
$13.99  $3.99
Read more
Making Neighborhoods Whole: A Handbook for Christian Community Development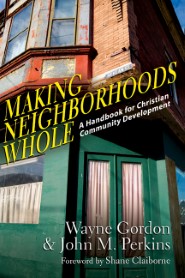 Making Neighborhoods Whole examines how certain commitments—like relocation, reconciliation, redistribution, and leadership development—have played out in real communities. With profiles of community development ministries, the authors guide a new conversation for disciples of Jesus to seek the welfare of their cities to the glory of God.
$15.99  $3.99
Read more
***
If you are a fan of faith-inspired books, make sure to join the Faithlife Ebooks group where we post regular ebook deals, author interviews, and more.
* This week's deals are only available in the United States due to rights restrictions.