Here are this week's top deals, brought to you by Faithlife Ebooks. For more deals, visit our sale page or get our Free Book of the Month. Some of these deals are only good for a few days, so act fast to get these books at the sale price!
From Weakness to Strength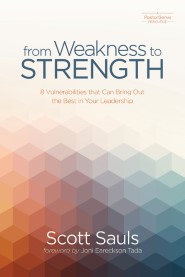 In this honest book, pastor and author Scott Sauls exposes the real struggles Christian leaders and pastors regularly face. From Weakness to Strength provides leaders with tools to draw near to Jesus and stay encouraged and hopeful, even (and especially) when sin and struggle get in the way.
 $22.99  $0.99
Read more
The Truth about Money Lies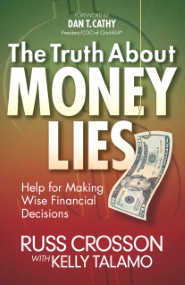 Author of The Truth About Money and Lies Russ Crosson is CEO of Ron Blue & Co., the highly successful Christian-based financial planning advisory firm. Readers will come away better equipped to manage money, make informed financial decisions, and use money wisely—and learn to replace common money lies that affect spending decisions with the truth of the Bible.
$13.99  $2.99
Read more
Jesus and the End Times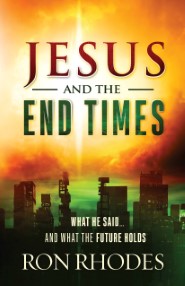 There is no shortage of writings about the last days—often full of speculation and sensationalism. In Jesus and the End Times, Bible scholar Ron Rhodes discusses what is certain about the last days—based on key teachings directly from Jesus. You'll learn what Jesus said about the rapture, the tribulation period, the second coming, the future judgment, the millennial kingdom, and more. 
$15.99  $4.99
Read more
What if God Wrote Your To-Do List?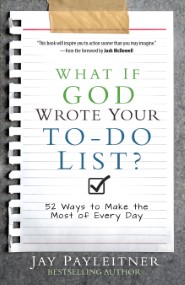 When you talk to God about his plans for you, do you tend to focus on the far-off future? Big-picture thinking is great, but What if God Wrote Your To-Do List? challenges readers not to miss what the Lord has in store today. These 52 easy tasks will help you embrace opportunities to grow closer to God, reach out to others, and take better care of yourself. 
$9.99  $1.99
Read more
***
If you are a fan of faith-inspired books, make sure to join the Faithlife Ebooks group where we post regular ebook deals, author interviews, and more.