Here are this week's top deals, brought to you by Faithlife Ebooks. For more deals, visit our sale page or get our Free Book of the Month. Some of these deals are only good for a few days, so act fast to get these books at the sale price!
Faith That Matters: 365 Devotions from Classic Christian Leaders
Together for the first time in one devotional, experience daily readings from such bestselling and respected voices as Brennan Manning, Henri Nouwen, Eugene Peterson, James Bryan Smith, A.W. Tozer, Dallas Willard, and N.T. Wright. Faith That Matters was designed to help you confidently walk in faith every day of the year.
$9.99  $2.99
Read more

Fight: A Christian Case for Non-Violence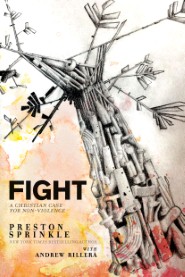 Fight explores violence in the Bible and challenges us to live out Jesus' call to non-violence. With prophetic relevance, New York Times bestselling author Preston Sprinkle tackles the controversy surrounding violence and grapples with surprising conclusions. Anyone who has struggled with the morality of violence will appreciate this convincing biblical guide.
$16.99  $0.99
Read more

Broken Hallelujahs: Learning to Grieve the Big and Small Losses of Life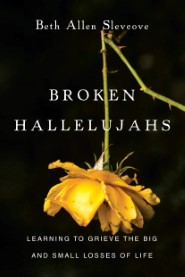 Life losses are both big and small and cover a range of experiences—and each can build into doubts about faith and even mental health problems. In Broken Hallelujahs, spiritual director Beth Slevcove shares stories from her own life about losses and struggles and offers distinctive spiritual practices that can guide us back to God and, in the end, to ourselves.
$15.99  $2.99
Read more

Fierce Faith: A Woman's Guide to Fighting Fear, Wrestling Worry, and Overcoming Anxiety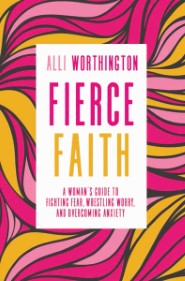 Author Alli Worthington shares her fear struggles with humor and honesty—while offering real strategies for coping with life's worries. Using biblical wisdom and practical insight, she helps readers identify fear-based thinking, overcome the big and little worries in life, learn a simple trick to stop the anxiety spiral, and live a more confident, less-worried life.
$9.99  $2.99
Read more
***
If you are a fan of faith-inspired books, make sure to join the Faithlife Ebooks group where we post regular ebook deals, author interviews, and more.