Great documentaries are like great stories. They capture your attention and leave you with something new—a new fact, a new image, a new appreciation or perspective. Great Christian documentaries do the same thing, and they can make a mark on your spiritual life.
Here are nine Christian documentary biographies (some movie length and some TV show length) all streaming on Faithlife TV. Start a free trial today, no credit card required, and get 14 days to watch all of them without paying a cent. 
Logic on Fire: The Life and Legacy of Dr. Martyn Lloyd Jones, 1 hr. 42 min.
Logic on Fire: The Life and Legacy of Dr. Martyn Lloyd-Jones charts the story of one of the most influential preachers of the 20th century. 
Medically trained at St. Bartholomew's Hospital in London, Lloyd-Jones shocked many when he announced he would leave medicine to become the pastor of a small church in Wales. He was eventually called to Westminster Chapel in central London, where he gained considerable national influence and international renown for his dynamic expository preaching.
Martin Luther—a Return to Grace, 1 hr. 46 min.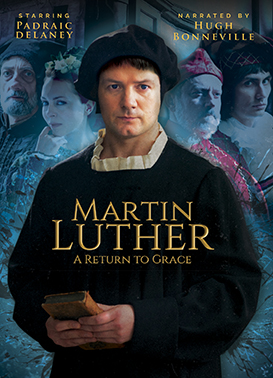 The great drama of Martin Luther's life comes alive in this vivid portrayal of the penniless monk's quest for truth—a quest that would re-shape the Church, and the world.
The Robert Hicks Story, 41 min.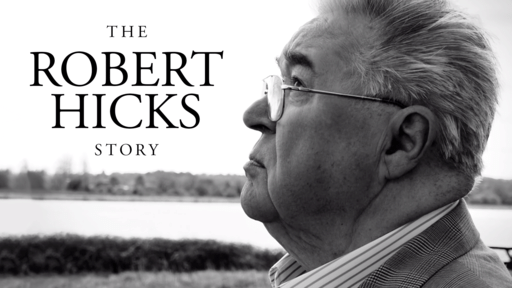 Robert Hicks was born with a tongue tie and had dyslexia. He suffered at the hands of abusive parents and seemed to be doomed to a life of pain and poverty. But his life changed when he found a Bible. A miraculous transformation would allow him to become both a remarkably productive businessman and publisher of over 100 million pieces of gospel literature.
The Life of David Brainerd, 57 min.
In 1745, 27-year-old David Brainerd led a revival. Christian missions have been affected ever since. Why? Find out in this documentary demonstrating how God loves to use weak things to show his strength. See on-location footage from more than a dozen places where Brainerd lived, and hear interviews with exceptional scholars on David Brainerd, Jonathan Edwards, and evangelical spirituality.
Robber of the Cruel Streets: The Prayerful Life of George Müller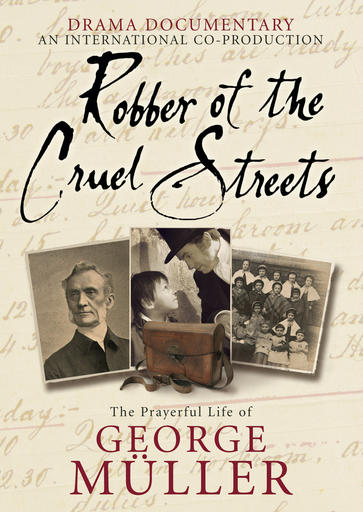 George Müller (1805-1898) was a German playboy who found Christ and then gave his life to serve him unreservedly. His mission was to rescue orphans, and he did—thousands. The costs were enormous for such a great work, yet he never asked anyone for money. Instead he prayed, and his children never missed a meal.
Harriet Tubman—They Called Her Moses, 46 min.
Harriet Tubman saw two of her sisters taken away in a chain gang. She was whipped so badly that the scars never healed. Yet she knew the Lord, and he empowered her to do what some would think impossible. 
Discover the real Harriet Tubman in this documentary featuring interviews with leading scholars, including Dr. Eric Lewis Williams of the Smithsonian Institute and Carl Westmoreland of the National Underground Railroad Freedom Center.
Rich Mullins: A Ragamuffin's Legacy, 2 hrs. 5 min.
Rich Mullins was renowned as a Christian singer and songwriter, but he lived recklessly. He was boldly honest, ruffling the feathers of both the music industry and his fellow Christians. At the peak of his career Mullins gave up fame and fortune to live on a Native American Reservation teaching children music and the hope of Jesus. Hear from those who knew him best.
Perpetua, 34 min.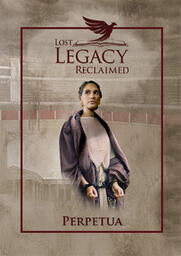 In the early third century, a Christian woman from North Africa named Perpetua was imprisoned for her faith. When her father tried to convince her to renounce Christ and be set free, she replied, "Father, do you see this vase here? Could it be called by any other name than what it is? Neither can I be called anything other than what I am, a Christian." 
She was willing to leave her father, her husband, her infant son, and all the world behind for Christ. She was martyred in a Roman arena, and her story is drawn from the diary she kept during her imprisonment.

Watch it.
Bonhoeffer
Why did the German Church embrace Adolf Hitler and the Nazi Party? And what was a good German, a deeply religious and spiritual man, to do about it? Dietrich Bonhoeffer openly challenged his church to stand with the Jews in their time of greatest need. And not only that—he also joined in plots to kill Hitler. Extensive research and interviews in the US and Europe brings to life this amazing story of moral courage. 
***
Watch these biographies on your smart TV, mobile device, or desktop with a free 14-day trial of Faithlife TV. You can find even more documentaries on Faithlife TV, including
• Aliens and Demons: Evidence of an Unseen Realm

• Fragments of Truth

• Authorized