There are a lot of ways people pray and there are a lot of techniques people use to keep track of what needs prayer, or what's been prayed for.
I heard a man who had been leading small groups for 30 years say that he wrote prayers on note cards, and when a prayer was answered he would highlight it. Each time his group met, they could see the growing list of prayer requests—and the growing list of answered prayers!
Prayer lists can serve both as a reminder to pray and a reminder of God's faithfulness. (click to tweet)
Some people set calendar reminders in their phones to pray at certain times of day. I once heard someone say he put a rock in his shoe, and whenever the rock made him uncomfortable, that was his reminder to pray.
I've also seen ministries that walk and pray over the places they serve. Whether it's a school campus, the streets, or the doors of your church, physically being there helps us think of specific situations, encounters, and places we can pray for.
Sometimes physical objects help develop spiritual discipline. (click to tweet)
However you remind yourself to pray, here are four reasons you should consider sharing prayer lists with your ministry team:
1. Because one prayer isn't always enough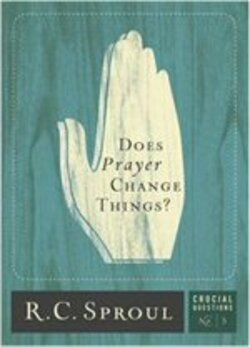 Immediately following the Lord's Prayer in Luke 11, Jesus offers the parable of the neighbor who knocks at midnight—the guy who won't take no for an answer, and keeps asking until he gets the bread he asked for (Luke 11:5–13). Moments ago, Jesus told his disciples to pray, "Give us each day our daily bread" (Luke 11:3), and here he is saying, "keep asking."
Sometimes you have to pray for things more than once.
It's not that God isn't capable of answering prayers immediately. Sometimes he does. But when you think about how big our eternal God is, it's pretty safe to assume his timeline doesn't always look quite like ours.
Whether you're praying for a ministry or a person, some prayers are ongoing. Maybe you're praying for more volunteers. Or for a budget to be met. Or for patience. Or for spiritual growth.
Your daily bread is something you have to ask for every day. (click to tweet)
When the Israelites wandered the desert, manna had to be gathered every day. Every day, they looked to the Lord for what they needed to survive that day.
Prayer is an ongoing process. Using a prayer list helps your ministry or small group continue the process of prayer.
2. Because people forget
Prayer is important. It's so encouraging to know someone else is praying for you or partnering with you to pray for something that matters to you.
But it's also really easy to say you'll pray for something, and then completely forget to do it. It's almost second nature to say "our thoughts and prayers are with so-and-so" when tragedy hits—but that doesn't mean very much when you don't actually have prayers to offer them.
Prayer lists help hold you accountable. And if your team is praying for something together, it provides a touch point for you to revisit things you need ongoing prayer for.
3. Because prayers are worth sharing
Every time you invite another person to partner with you in prayer, you magnify the power of prayer. In light of Jesus' parable about the neighbor who knocks at midnight, you add another person knocking.
Food for thought: imagine how quickly you would answer the door if your house was surrounded by knocking neighbors.
Using prayer lists in your church's free group on Faithlife lets everyone in your group connect to a single source, so you everyone can see everything your group needs prayer for.
4. Because prayer needs can grow
Prayer lists aren't set in stone. When your ministry or small group has new prayer requests, you can add them to the list. In your group on Faithlife, you can adjust the privacy settings so that only group members can see your prayer list, or so that only group members can add to or modify the list.
If you want to keep prayer requests for your staff private, you can. If you want to share the list with elders, or small group leaders, or your congregation as a whole, you can do that too. Prayer lists in your group can be as open or as private as you need them to be.
When your prayer list starts with Christian community, you can share prayer requests with people who pray, without exposing your private life to the world.
* * *
Create a free Faithlife group for your ministry team, small group, or church, and build a prayer list together. With the free Faithlife app, you can access your team's prayer needs from anywhere.